Here at Coles Music, our mission is to invest in the future of music.
One of the ways we do that is by servicing our local schools with Education Representatives. These reps visit each school once a week and will bring anything that a music teacher might need from our shop directly to their classroom. Here are just a few of the items we often provide for our teachers through Education Representatives:
-student rental instruments
-ensemble music
-woodwind repairs/accessories
-brass repairs/accessories
-string repairs/accessories
-Orff instruments/repairs
-Electronic Keyboard/Amplifier repairs
We also provide our schools with professional development opportunities for the teachers and performing clinics for the students. We have been a part of various clinics held at universities all over the state, including, Rowan University, The College of New Jersey, Camden County College, and Rutgers University.
Meet our Educations Reps
Julia, Andrew, & Joe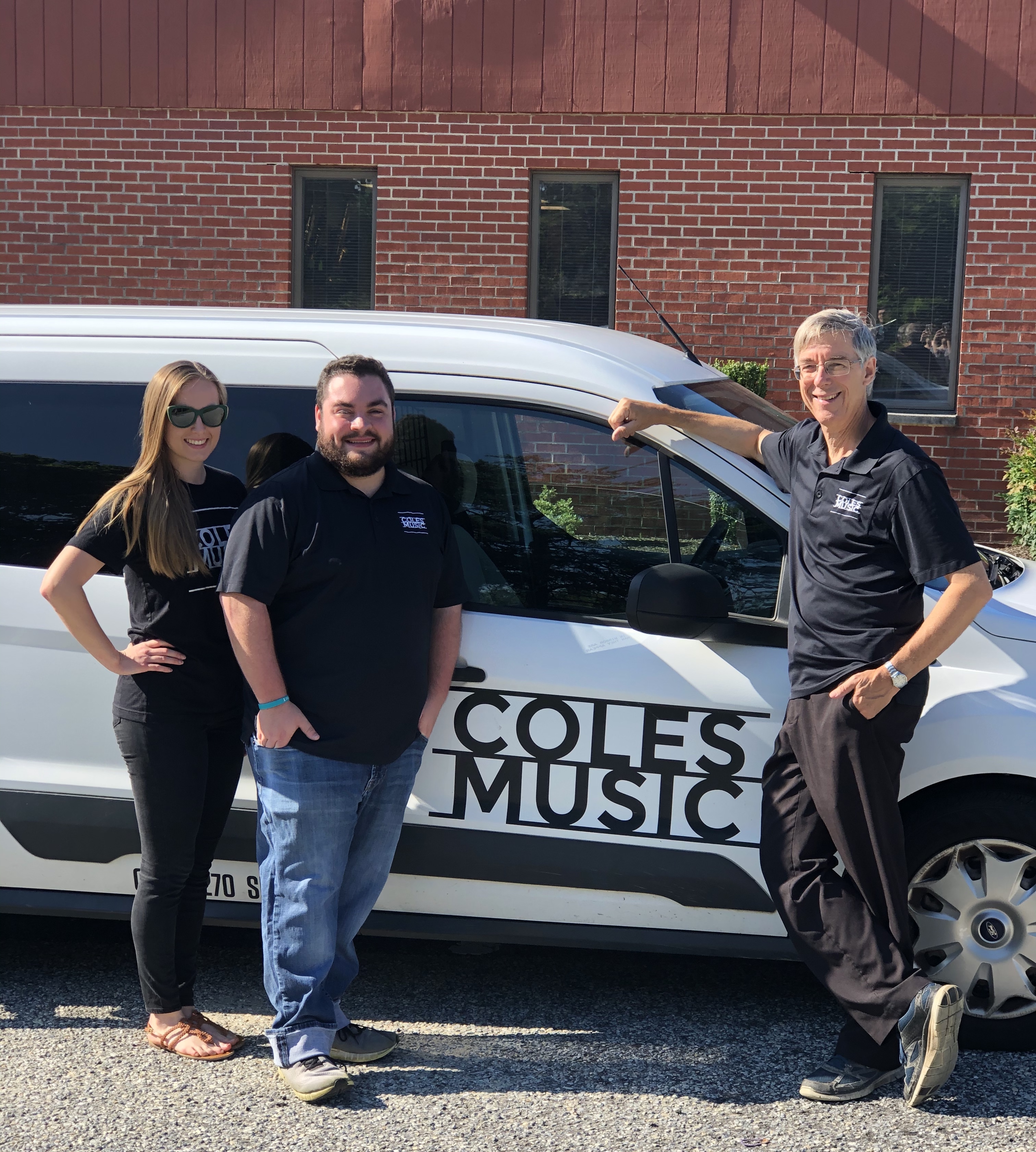 Julia Clarke
With a Bachelors of Music from Rowan University in Music Performance on flute, she specializes in woodwind instruments. She also specializes in elementary music classroom instruments, including Orff instruments. Julia "love(s) meeting awesome teachers all over South Jersey! Seeing (all of) the amazing instrumental, vocal, and general music programs in the area is an inspiration." Outside of the shop, Julia teaches private flute and piccolo lessons and she quilts with her friends. If you come into the shop after one of her nights of baking inspiration, you might find some of her homemade goodies that she frequently brings in to share with our employees.
Andrew Rueblinger
Andrew has been with Coles Music Service for 5 years. He started when he was still in his collegiate studies at Rowan University where he received a Bachelor of Arts in Music. Andrew's instrument of expertise is the trumpet, and he gives private trumpet lessons. His professionally playing gigs include being the trumpeter for the wedding band Mystery Machine among other various freelance opportunities. Working at Coles Music Service has allowed Andrew to learn all aspects of the music industry, and in his own words, he loves "working with such great people."
Joe Midiri
Joe has been around Coles Music since the very beginning! Starting out with small projects here and there, he is now one of our Education Representatives. He received his Bachelors in Music Education and plays and teaches clarinet and saxophone. An acclaimed jazz musician, when he's not in the music shop, you can find him playing jazz festivals and teaching his private studio students. Believe it or not, Joe has actually performed in 27 states, D.C., and abroad!